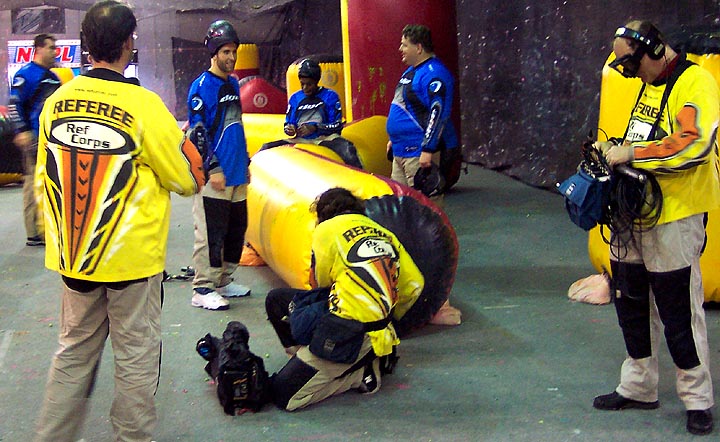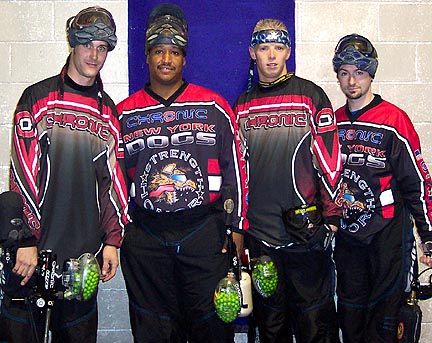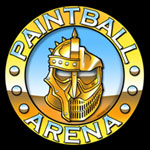 NOVEMBER 2003: FILMING FOR COMEDY CENTRAL'S 'STRAIGHT PLAN FOR THE GAY MAN'


THE ACTORS: ABOVE, "THE FLAB FOUR" AND THEIR APPRENTICE; BELOW, THE NY DOGS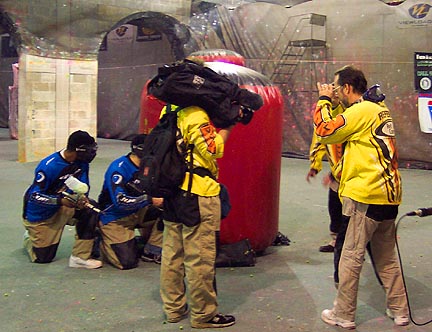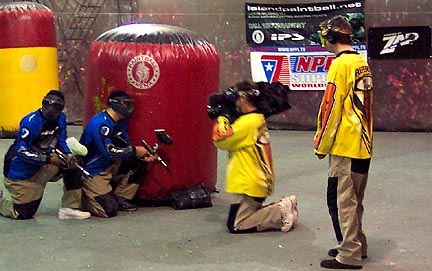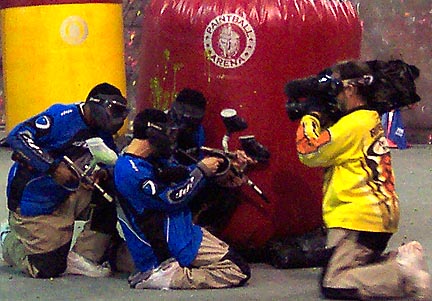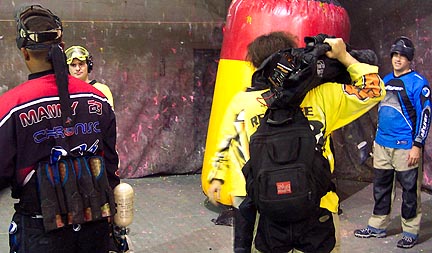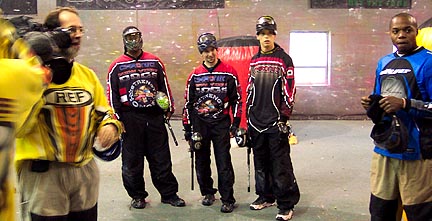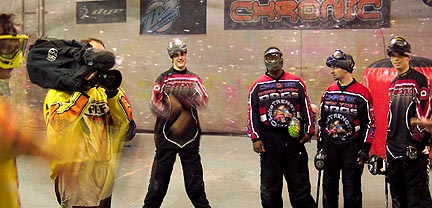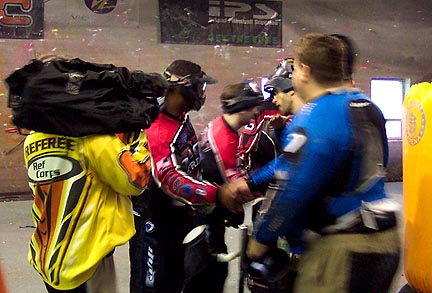 John Pennino preps the actors and crew on safety.  While it appears on the show that certain actors took their goggles off to talk during play, no paintguns were actually being fired at the time, and all scenes were completely staged.  In real life, goggles should never be removed on a paintball field!

Discussing the next scene.


OK, now everybody come and hide behind this bunker...

Billy's down!

What?

BILLY'S DOOOWWWWNNNNN

Russ messed up another scene.  Retake!

The Dogs to The Flab Four: Thank you for making us lose to a gay guy and his newbie friends in front of millions of viewers!  [And we'd do it again too]

NOVEMBER 2003:

Filming for Comedey Central's forthcoming show, "Straight Plan For The Gay Man" took place at Paintball Arena!

The show is about 4 straight guys who help a gay guy see what it's like 'playing for the other team.'  It premiered in February 2004, and on the March 8 episode, Roger, a "gay hipster" is conneted with his inner alpha male through some paintball action at the Arena!  The NY Dogs provided the "bad guys" for the scene.

It was a lot of fun.