Paintball is one of America's most popular Extreme sports, with over 7.6 million players in 2001 and millions more in 40 countries around the world.  It is Tag, Capture the Flag, Dodge Ball, and Hide and Seek all merged into one thrilling, fast-paced team sport!

In Paintball, players are divided into two teams.  Each player wears a protective mask/goggle system and uses an air powered marker to tag opponents by zapping them with bright-colored paintballs.  Paintballs are round, about the size of gum balls, and are made to burst on impact: leaving a bright mark on your opponent and indicating that she/he is tagged out of that game.  The objectives may vary: different capture the flag games, total elimination, and other formats are all popular.

Paintball markers today typically hold 200 balls at a time and can propel them as fast as you can pull the trigger, zipping them out at opponents up to 150 feet away.  Many games are played during a day or evening of paintball; if you get tagged you go out, clean up, and prepare for the next game.

Paintball is a safe, friendly sport: It is 100% pure adrenaline played by people from all backgrounds and walks of life.  Friendship, camaraderie, strategy and team building are what the game is all about.

Paintball is one of the safest sports you can play, as long as you follow the rules and always use the proper safety equipment.  Paintball enjoys less injuries per capita than most sports: it is safer to play paintball than to jog, play golf, go fishing, or go swimming.  These facts have been provided by a number of insurance studies and help explain the steady growth of the sport.

The sport has very specific rules governing safety and game procedure. 

Common sense and a little planning can make your experience more enjoyable.  The cardinal rule: cover bare skin.  Below we've listed some items of advice to help you plan your experience.

LONG PANTS, LONG SLEEVES, LAYERS!

We recommend a long sleeve shirt, sweatshirt, paintball jersey, or military BDU shirt worn over a t-shirt in summer or a turtle-neck in cooler months.  This will reduce the impact of paintballs and the scrapes of playing.  Long pants: old jeans, paintball pants, military BDUs are all great.  If it's not too hot, wear sweatpants underneath and you'll be well protected.  Dressing in layers is your best bet.  Paintball Arena offers top quality paintball jumpsuits for rent.

GOOD ANKLE SUPPORT

High top sneakers or indoor-turf sneakers are best.  Make sure what you wear offers good ankle support.  Cleates are great for outdoor paintball but can NOT be used indoors.

NECK, HEAD, HAND PROTECTION

The turtleneck serves as a great neck guard in cooler weather.  A bandanna is also good.  Paintball neck armor is the best.  Wear a hat for head protection: baseball cap, wool hat, "sock hat" boonie hat, or a bandanna.  For your hands, paintball gloves are affordable and well worth it.  A solid hit on bare fingers or the back of your hand can smart.  Gloves are also important for bracing yourself when sliding.

PADS

Knee and elbow pads are essential for the serious paintball player, for the same reason they're needed in any other sport.  There is a lot of sliding and crawling in paintball, and this padding will protect you and improve your game.  Great padding is made by a number of paintball companies, and if you already have these pads from another sport, that will probably work too.  For men, a sport's cup is a good idea; even better are Dye's sliding shorts.  Women should wear a padded sports bra. 

PAINTBALL BODY ARMOR

It's probably overkill, but if you really want extra coverage, you can always pick up a neoprene paintball chest protector.

Yes it can.  A direct hit on bare skin or thin clothing can sting and leave a welt, or you may not even feel it.  It all depends on the range of your opponent, what you're wearing, and where you're tagged.  YOU MUST DRESS PROPERLY TO PLAY: wear layers (see below)!  If you do, it's really not bad.  Millions of people play the sport with gusto, including many young players ages 10-12.  If it was a consistently painful experience, it simply wouldn't be so popular.  In fact, the smack of the paintball may be what keeps us all coming back.  One of the thrills of the game and reasons the adrenaline gets pumping is because there is a solid connection by a paintball! 

YES.  Paintballs are gelatin capsules filled with bio-degradable, non-toxic, water soluble paint.  Most paint stains wash easily out of clothes and gear (except some brands of neon pink).  Obviously, paintball is a messy sport.  You should always wear "play clothes" when spending time at paintball facilities.

PAINTBALL IS A DIRTY SPORT!

Bring a change of clean clothes and shoes for the ride home.

Bring a old duffle bag or gear bag for dirty clothes and shoes.

An old sheet or blanket for the car seat is also a good idea.

Always have a couple of old rags to clean off last game's hits.

Keep a special soft, clean rag (pieces of old undershirts are great) to wipe the inside of goggles. 


Tissue paper is also good for this purpose.  Special paintball "micro-fiber" cloth is best.
Pick up a small bottle of no-fog spray or cream for your goggles (available on site). It will last many outings and is well worth it.

PROTECT YOUR PROPERTY!

If you bring your own gear, a small lock for your gear bag will secure valuables.  Use the lock to connect the zippers. 

Some people also bring a bicyle chain and lock, to secure their gear bag to a table. 

LONG ISLAND AND NEW YORK PAINTBALL AND AIRSOFT PLAYERS

Island Paintball is your source for paintball and airsoft game information and supplies.  We have been building the sport of paintball since the late 1980s.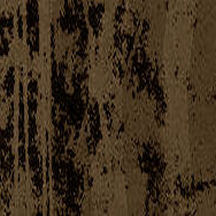 631-423-9086   152 West Jericho Turpike, Huntington Station, NY 11746



Frequently Asked Questions




DOES IT HURT TO GET TAGGED BY A PAINTBALL?


HOW DO YOU PLAY PAINTBALL?  WHAT ARE THE RULES?




DO PAINT SPLATS WASH OUT OF CLOTHING?

Our age restrictions reflect local laws and insurance requirements. 

OTHER IMPORTANT LAWS TO KNOW:

Paintguns must be transported UNLOADED and DISATTACHED from air tanks.

Paintguns must be concealed in a gear bag during transport.

Check local laws before firing your paintgun in your backyard.

Criminal prosecution can result from misuse of paintguns, especially when used to cause injury or vandalism.

Criminal prosecutions have resulted from theft of paintball gear.


WHAT LAWS AFFECT PAINTBALL?

The following are the most common questions people ask us about the sport and our facilities.  Please do not hesitate to call or email us with any other questions you may have!

For most fields, you must be at least 10 years old to play.  All players must sigh a waiver.  Players under 18 must have their waiver signed by an adult.  Players must be at least 18 to rent paintguns and air tanks.  You must be at least 18 to purchase a paintgun and air tank at IPS; parents must purchase these items for younger players.


WHAT AGE RESTRICTIONS ARE THERE FOR PAINTBALL?