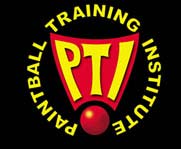 Paintball gun repairs are our specialty.  A factory trained airsmith will get right on your upgrade, repair, or servicing.   All equipment repairs, cleaning, and installations must be left at Island Paintball Supplies.

3-day turnaround guaranteed for all work done on premise.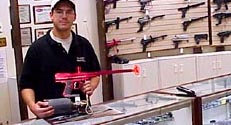 RAPID TURNAROUND TIME AND DEPENDABLE SERVICE ARE OUR TRADEMARKS.  Repairs, modifications, and upgrades done on premise.

Lifetime free repair labor if you bought it from us.

LABOR CHARGES ON REPAIRS:

all repairs:  $45. / first hour

ALL REPAIRS, CUSTOMIZING & ACCESSORY INSTALLATION: 

Parts not included in price. 

$5.00 each additional 15 minutes after first hour.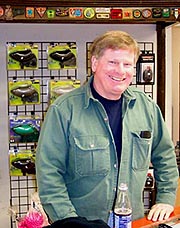 DID YOU GET IT AT IPS?  Then labor on repairs, installations, and customizing is FREE!!!

PAINTBALL GUN REPAIRS, LONG ISLAND AND NEW YORK PAINTBALL AND AIRSOFT PLAYERS

Island Paintball is your source for paintball and airsoft gun and equipment repairs.  We have been building the sport of paintball since the late 1980s. 

CO2 & HPA SERVICES:

Hydro test $35.

Pin seal replacment $5.

HPA cylinder leak repair $15.

CO2 cylinder leak repair $10.

CLEANING & CHRONO SERVICE: $25.

Cleaning & lube:  Includes full disassembly, valve and O ring inspection, re-grease and chrono.

LABOR CHARGES ON CUSTOMIZING & INSTALLATIONS:

Basic modifications & installations: $10.

High tech modifications & installations: $20.

We are PTI certified, and factory certified to repair empire axe, mini, prophesy loaders, and bt paintball products.









152 West Jericho Turnpike,

Huntington Station,

Long Island, NY 11746



Must be 18 to buy or rent airsoft and paintball guns and air tanks.  















(631) 423-9086

1-877-PAINT NY









STORE CLOSED, NO LONGER IN BUSINESS