Island Paintball Supplies is owned and operated by the Pennino Family, one of the most trusted names in paintball.  Since the 1980s, Island Paintball has built a reputation based on superior customer service.  Whether you're in the shop or playing in the arena, you can depend on the friendly service that only fellow players can provide.

The Penninos got into paintball in 1985.  Their love for the sport led to the creation of "Island Paintball Club," a basement business and the beginning of a decades long track record for running safe, fun paintball games.  For the whole story and lots of cool "old school" pics, check out the
history
of Island Paintball.  From 2002 to 2014, the family operated Paintball Arena indoor game facility.
An obsession with all things paintball led the Penninos to start the Dogs of War paintball team, which was later known as the New York Dogs.  The Pennino Brothers built a team that became internationally known, not only as a tough competitor in tournament paintball, but as a model of sportsmanship and honorable play.

The Pennino philosophy is simple: take what you know from decades playing the game, and create a business model based on the players needs and the long term good of The Game.  By applying these principles, the Penninos offer a store with unmatched service, selection, and repairs, and a game facility that puts safety, fun, and adventure first.  With this approach, the family intends to keep pushing the growth of the world's greatest sport.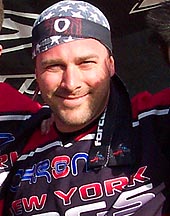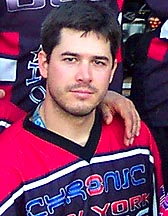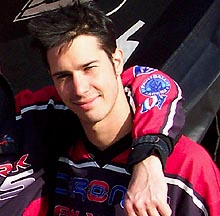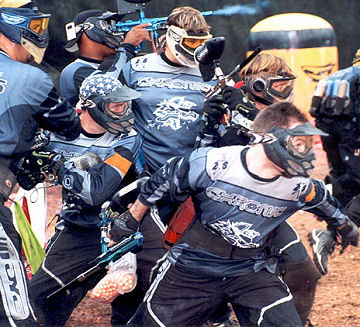 Tony, John, Al, Anthony 7.4.09

New York Dogs, AC NPPL 2002

New York Dogs, AC NPPL 2002


LONG ISLAND AND NEW YORK PAINTBALL AND AIRSOFT PLAYERS

Island Paintball is your source for paintball and airsoft game information and supplies.  We have been building the sport of paintball since the 1980s. 

Must be 18 to buy or rent airsoft and paintball guns and air tanks.  







152 West Jericho Turnpike, Huntington Station, NY 11746

631-423-9086

1-877-PAINT NY


















STORE CLOSED, NO LONGER IN BUSINESS